Does Customer Service Stop after this week?
The answer is No! It is as important as butter to slice bread. 
When building a business, everything deserves your attention. With all the things you need to look out for as a business owner why must you prioritize customer service? In conclusion, happy customers bring more money, growth, and sustainability for your business. You need to know that.
Amazing service is important, but that does not mean you should forget your products, marketing, sales, and other things that concern your company.
So why should you prioritize customer service?
Reputation: 
A positive reputation leads to higher growth. A good reputation goes a long way in business. It attracts customers, investors, and employees. If you want a good reputation for your business start by delivering excellent customer service. For prospective customers who seem like they have several options to choose from, a word from a friend often gives you a higher chance of making that sale. Word-of-mouth has proven to be one of the best ways to sustainably grow a company.
Company culture strengthens:
When you create a culture of serving people, it rubs off on your employees. Teammates work together with kindness, compassion, and respect. By valuing customers, and working to serve them, you create a company culture of helpfulness. Work gets done faster, productivity goes up, and both employees and customers can both work together.
Brand awareness improves
Popularity doesn't lose its value when you provide excellent customer service.  
Positive customer experiences play a huge role in brand awareness, as they often lead to word of mouth advertising. A positive experience for existing customers will make them excited to tell people about your brand at any time.
Customer Retention:
Customer retention carves the clearest path to business success. Keeping customers happy results in stable revenue. When you master not just attracting customers, but retaining them, it sets a solid foundation for your business. Why is customer service important to retention? people would return to a company with excellent service. The majority of consumers stay loyal to a business because of good customer service. Your unique product or service may attract them to your brand them, but customer service keeps them.
Competitive advantage. 
No matter what industry you're in, you want your business to stand out. After all, nobody strives to be the "second-best" at something. You want to be better than every other company you're competing with and you want your customers to know it, too. That's the key to keeping customers loyal and getting them to continuously interact with your brand.  
Customer service can be an excellent differentiator for your company.. That means if you provide excellent customer service, you'll not only retain your customers, but you'll acquire your competitors' as well.
Customer service is one of the most under-valued assets in business. If you can prove its worth, and get your team on board to harness its power, its success impacts every level of your organization.  It's undeniable that a well-trained, positive customer service team can make your company the best version of itself. Their ability to communicate directly with customers can totally revolutionize your company and grow your customer base.
Beauty Fest Africa Mentorship Registration
 This mentorship program will last for a period of six months. It is a virtual mentorship guidance by successful, established industry professionals to help Skilled Beauty Professionals & Beauty Business Affiliated Careers thrive.
Follow @beautyfestafrica for more information on the Mentorship program,  click on the link in bio to register.
Membership:
With $1 only you become an official  BFA member which gives you access to Accreditation,  Mentorship from the best in the business, exclusive workshops worth thousands of dollars for free,  Trainings and Replays.
Membership Link –http:// http:// https://bit.ly/beauty-fest-membership
With a Google My Business Account, you get more than a business listing. Your free Business Profile lets you easily connect with customers across Google Search and Maps.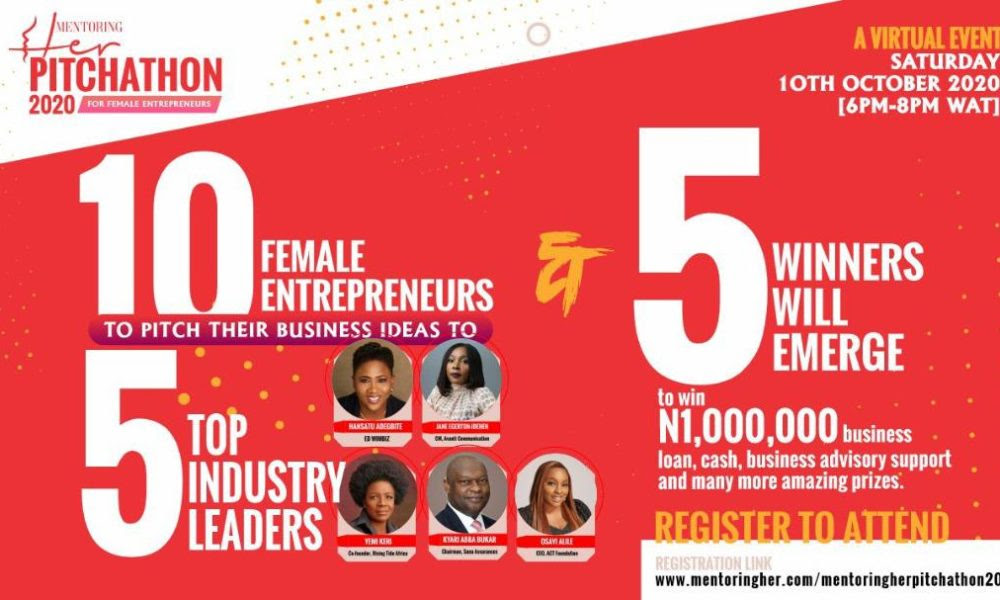 Mentoring Her Picathon 2020 is a virtual competition day where women will pitch their business ideas to top industry leaders to get their buy-in, advice, and support. Women who qualify as finalists stand a chance to win a 1,000,000 Naira business loan, cash, and many more opportunities to help them set-up or scale their business. Attend this event and meet phenomenal women who are blazing the trail.